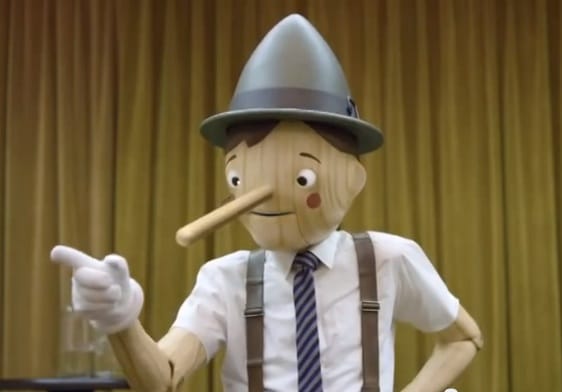 Why would anyone ever hire a self-described "motivational speaker?"
Would you hire a motivational accountant? One who makes you feel great about your vital role in the economy but may or may not help you avoid an IRS audit?
How about a motivational plumber? Somebody who gets you fired up about drainage systems but can't do a thing about the raw sewage flowing through your basement?
What about a motivational brain surgeon? Everyone walked away feeling great about the operation—except the patient, who died on the table!
A Backlash Against Motivational Speakers
Maybe I'm more sensitive to it, but I've noticed a backlash against motivational speakers in the past year. First, there's this wonderful Geico commercial featuring Pinocchio:
"You have potential!"
Then there's this Planters spot featuring Mr. Peanut doing a vapid TED-style talk:
And the Onion has created a whole series of TED Talk parodies.
So it's open season on motivational speakers.
What's Wrong with Motivation?
Motivation is awesome. We all like to feel good about, you know, stuff. And ourselves. We really like feeling good about ourselves. (And our "potential.")
Here's how I explained it to a potential client the other day:
In my talks, motivation is not a standalone goal; instead, it's an outcome of the practical advice I provide, the relevant stories I tell and the engaging way the material is presented.
My goal is not motivation. My goal is to help people become more skilled, confident communicators so they can enjoy greater success in their career and, perhaps, their life.
Are my presentations motivating and inspiring? Sure. But they're more than that. They offer actual substance.
So even though my talks are engaging and entertaining, I would never describe myself as a motivational speaker.
This is Not the Speaker You're Looking For
Maybe I'm shooting myself in the foot. It's clear that meeting planners and conference organizers are searching for motivational speakers.
On the other hand, how does anyone expect to stand out in a crowd of 4.32 million?
Motivation is awesome. Just stop calling yourself a motivational speaker.