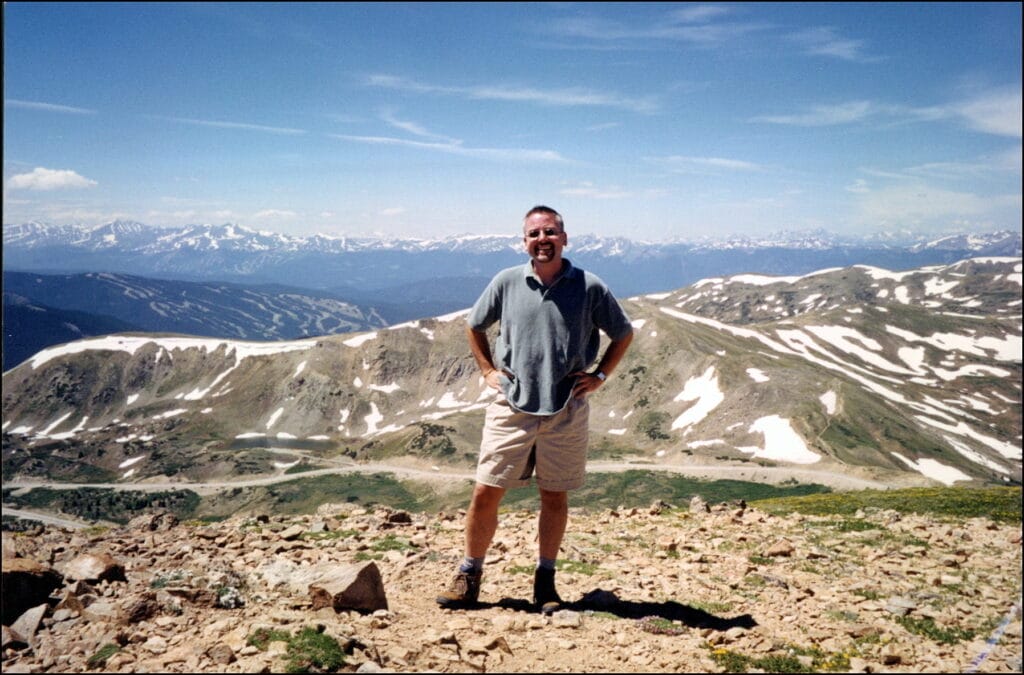 Twenty years ago I quit my job as a vice president at a top-10 PR firm. None of the things I'm doing now — author, professional speaker, workshop leader — were in my plan.
Hell, I barely even had a plan. But it all worked out … better than I would have dreamed.
As I celebrate two decades in business for myself (the anniversary is this month) here are a few hard-won lessons about finding your way in this world. But first, the story.
Why I Left a Great Job
Ogilvy was a great place to work. The people were (mostly) great, it's a prestigious brand, and it was personally and financially rewarding. I did some of the best work of my career there.
But when you make it to a certain level in the agency world, you find yourself getting farther and farther from the actual work. Instead, you oversee other people doing the work, and you spend most of your time managing people and budgets and servicing clients.
And in meetings. Lots and lots of meetings. And task forces. Oh, god, the task forces!
And then there's the agency and general office drama. I had had enough. I wanted to get back to the thing I loved and was really good at (no coincidence, by the way): creating.
But not right away.
My Short-term Plan
My first priority was to take some time off. I got in my car and went on an epic 7,000+ mile road trip across this beautiful land of ours and saw things I always dreamed of seeing — the Grand Canyon, Mt. Rushmore … the Corn Palace.
When I got back, the goal was to spend the rest of the summer by the pool getting a tan for the first time since I started working at 15 years old.
I figured I'd get back in the swing when the weather turned — setting up shop as a freelancer — which is exactly what I did.
I Started Small
I started with a Dell laptop and a paid AOL dial-up account. I held off on major capital investments — the purchase of a printer (!) — until I was sure this thing would work out.
Fortunately, in 1999 we were still in the midst a booming economy, and so I pretty much picked up where I left off from the agency, doing corporate comms work for big clients like BP, Motorola and Miller.
Getting here from there was an adventure. Here's what I learned.
1. Give Yourself Time and Space to Explore
The biggest thing that changed my life was having a little time (especially after the recession hit!) and breathing room to explore. In 2002 I scratched a long-time itch and signed up for classes at Chicago's Second City Training Center.
I was truly bitten by the acting bug, and moved into sketch comedy, theater, small films and commercials. I was basically working two careers. It was deeply fulfilling, expanding my mind, heart and soul in countless ways.
But it turned into far more than that. At about 10 years in I made a huge discovery: everything I was learning on stage and in front of the camera could be directly applied to my "day job." And that put me on the path I'm on now: using lessons from show business to help people succeed in their business.
The lesson? Find a way to get off the treadmill (or hamster wheel) so you can focus on something else. Not everyone can take a summer off the way I did, but perhaps blocking out an hour a day to think, taking a vacation, or jumping into a hobby or passion can help.
2. You Don't Need a Grand Plan
If you're one of those people who knew exactly what you wanted to be when you grew up, or you've got the proverbial "big hairy audacious goal" in mind, that's great. Most of us don't have that certainty.
Allow me to use a perhaps tired metaphor. See that picture of me? It's from the road-trip, specifically at the Continental Divide in Colorado. (Loveland Pass.) The crest I'm on didn't seem like a tough journey from the parking lot (though the altitude caused a lot of huffing and puffing on the way up). The point is, it was manageable.
Now look at those snow-packed peaks behind me. If I was standing at the base of one of those mountains I would very quickly talk myself out of scaling them.
The lesson? Small and medium-sized steps are often enough.
But, of course, you need some direction.
3. Following Your Heart is Not Enough
You hear the advice all the time to "follow your heart." That may be fine in your personal life or in your relationships, but it may not be practical in your career.
Like what if your heart calls you to do something you're not very good at? Or it doesn't allow you to put food on the table or pay rent while you try to get good at it?
When I started acting in the early 2000s, I didn't chuck my entire career, I pursued it as a sideline.
The lesson? Be practical about your passions.
4. Trust Your Instincts: A Lesson From Steve Jobs
In hindsight, my career path looks thoughtful and strategic:
Quit job to work directly with executives on their speeches and other communications.
Pursue acting as a way to gain performance skills.
Put the two together (content and delivery skills) to be a professional speaker.
Use the "hook" of lessons from the world of performance to educate people, through books and workshops, on being better communicators.
But the thing is, it wasn't planned. For example, I got into acting because I honestly thought I was going to be a star! Yet each step naturally led to the next. How?
Steve Jobs gave a commencement speech at Stanford University in which he dispensed this advice:
"You can't connect the dots looking forward; you can only connect them looking backwards. So you have to trust that the dots will somehow connect in your future. You have to trust in something — your gut, destiny, life, karma, whatever."
So how does this differ from following your heart? I admit I don't have that entirely figured out. But for me personally, the heart is impulsive, impractical. But my instincts have been driven by my interests, skills and, perhaps, unspoken ambitions.
The lesson? Understand that few experiences are wasted. Trust that they are leading you somewhere, even if it's in an unexpected direction.
5. It's Never Too Late
I began this journey in my 30s. Would I be further along if I started earlier? Maybe. But 20-year-old me would have thought acting was trivial and pointless. So I wasn't ready.
And yet if I'm honest with myself, the seeds of performing were always there in all of my "roles," from baby of the family to office cutup. So I was already on this path — I just didn't recognize it.
So the million-dollar question is, how do you figure this out? I wish I had a million-dollar answer. For me it's meant a lot of introspection, thinking hard about what I'm good at and analyzing those points in my life where I was truly happy and satisfied.
The lesson? As they say, it's never too late to be what you might have been. Or, to be practical, an approximation of that!
Here's Some Inspiration and Guidance
For more insights and background on my particular journey (with, of course, lessons for anyone), listen to this podcast I recently did.
And if you're looking for more direction, here's something that might help. Check out this free chapter of my book on discovering and articulating the implicit narrative of your career. Figuring out your story is really about figuring out who you are.
And it's the hardest — but perhaps most important — story you'll ever tell.
More Mountains to Climb
Looking again at the landscape behind me in that picture, that's what every day is like. Getting to the top of a hill, taking in the view, trying to appreciate the accomplishment, but then always knowing there are other mountains to climb.
It's rewarding and frustrating and not nearly as restful as I expected the independent life to be. But I wouldn't trade it for anything.