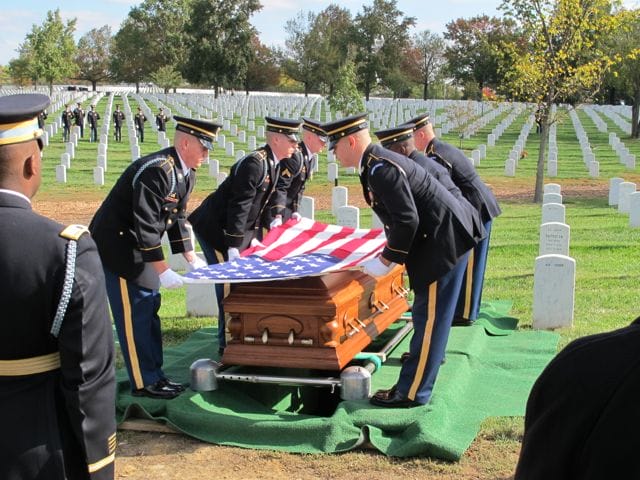 My father died a year ago tomorrow, on September 11 of all days, and I was privileged to deliver a eulogy. For anyone struggling with this task, my advice is this: the first rule of writing a eulogy is there are no rules. And ignore anyone who pretends there is.
Ignore the Rules
At the time, I didn't even think to google the subject, but I've since found plenty of how-to articles online. If you're feeling at a loss for what to say, these sources provide some helpful suggestions.
What I like is that most of them don't push any hard-and-fast rules.
I recall my sister wondering whether her own eulogy was appropriate. When my father remarried, we had to blend two families together, and she wanted to pay tribute to this disparate, boisterous clan we became and express her gratitude for that gift.
Someone suggested that that wasn't really what a eulogy should be about. My opinion was that she should talk about whatever she wanted to talk about. If it was meaningful to her, then that's all that mattered.
And it worked wonderfully. It was beautiful and heartfelt.
Second-guessing Myself
As for my own, when I look back on it I'm struck by the fact that I didn't seem to talk a lot about him and his many good qualities—his strength, generosity, kindness and work ethic, for instance.
Instead, I told stories and quoted some favorite passages from literature. We spent a lot of time fishing together so I made it about that. And, of course, fishing lends itself well to metaphor.
I feel good about it as a piece of writing—it's actually one of the best things I've done. (That and my wedding toast four months later, where he also played a big part.)
Which leads me to the question, was I more focused on creating a great piece of writing or paying tribute to my father? Was it about him or me?
Forgiveness
And I'm coming to the conclusion that I wrote what I needed to write at the time. If I retreated into my "craft," treating it as I would a client's speech, maybe that was my way of creating a manageable distance from the difficulty of the job.
I hope in some way his character and qualities emerged from the text, but I'm not sure. A glimpse perhaps. But then how could a few minutes provide anything more than a glimpse?
Write the Eulogy You Want to Write
Ultimately, here's where I come down: if you're faced with the hard task of eulogizing a loved one, just make it personal. If it means something to you, if you're speaking from the heart, it will probably resonate with others and they will find some comfort in it.
Here's the text if you're interested.
Update: 10 More Tips
There has been so much interest in this post that I decided to create these additional 10 practical tips to help you write a eulogy. If you need help, check them out.